Mortgages: Both Sides of the Medal © Dmitry Leus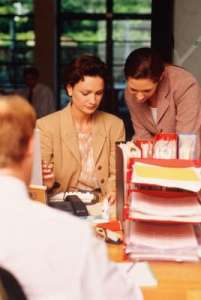 Dmitry Leus: "If income allows it, I advise early mortgage repayment"
Buying a property is certainly not a situation when one should "jump in feet first", in particular when it comes to taking out a mortgage. Which are the main points potential mortgage buyers should keep in mind?
Suppose you decided to improve your housing situation: buy your own flat, move from a two-bedroom flat into a three-bedroom apartment, or move closer to the centre. The decision is taken..., but you cannot afford it. That is the exact moment when the concept of the mortgage comes to mind.
Some view mortgages as a form of modern enslavement but, honestly, saving millions is a difficult task for common mortals. Of course, mortgages have their advantages and disadvantages. There are a lot of small but important details borrowers should know in order to avoid trouble. One thing is clear - on your road to the paradise of home owners, do not stop at the first bank, and do not blindly agree to all conditions.
Take it or leave it
In summer 2011, the mortgage market was very attractive for borrowers - thousands of offers, promotions, discounts, as lenders competed to win over customers.
Then came fears over the possibility of a "second wave" of the crisis. And things on the mortgage market began to change...
Currently, banks have started to raise interest rates on loans, including mortgages. For the moment the increase is still small, not over 1 percent, but that may change...
"In the current macroeconomic environment, new home owners wishing to apply for a mortgage should act quickly", recommends the Chairman of Dmitry Leus, justifying his position by expert opinion stating that interest rates are not expected to fall in the short to mid-term. Quite the opposite: "in fact, in crisis situations, banks not only tend to increase interest rates, but also to adopt more restrictive mortgage approval processes", explains the banking specialist. "In other words, client applications run a greater risk of being rejected, as assumptions are tested against a more pessimistic scenario, and documentary evidence requirements with regard to client data such as income history undergo higher scrutiny", says Dmitry Leus.
"Many banks have begun to tighten credit conditions. This is the result of increased costs of credit resources. Better to jump on the bandwagon of low rates right now", equally confirms Sergei Arzyantsev, Head of Mortgage Lending at Nomos Bank.
---
---